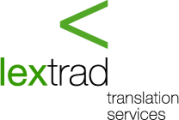 Days Listed: 161 days
876 Views
Lextrad was founded by Marina Lanckmans, who holds a degree in Translation from the Institut Supérieur de Traducteurs et Interprètes (I.S.T.I.) in Brussels, her home town. Coming from a Belgian-Catalan family, she has always experienced linguistic diversity.
With over 10 years experience as a freelance translator, in 2007 she decided to set up her own translation company with offices in Tortosa, the capital city of the Baix Ebre region.
Video
Listings Nearby
Looking for something different? Check these nearby listings.