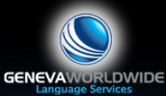 Days Listed: 160 days
1,857 Views
Geneva Worldwide Inc., a New York City based corporation, understands the importance of language services for the ever-changing needs of businesses today, and makes it our mission to provide superior services for better communication in the global marketplace. We have been perfecting client relations since our inception in 1903, and have a history of establishing long-term relationships with companies and government agencies that regularly depend on our ability to provide high quality, accurate, professional, innovative, and timely services.
Video
Listings Nearby
Looking for something different? Check these nearby listings.